Deepaloka Oil Lamp
Regular price
Rs. 2,900.00
Regular price
Rs. 2,900.00
Sale price
Rs. 2,900.00
Unit price
per
Sale
Sold out
An elegant oil lamp crafted in porcelain and wood, the Deepaloka makes for a sublime wedding gift, or even a genial housewarming or festive gift for friends and family. Bearing a delicate accent of a gold-plated hem, this regal 3-piece oil lamp is reminiscent of the wooden pillars of Pune's Vishrambaug Wada, a gorgeous 3-storey, a 19th-century mansion in Pune, which was once home to Bajirao II. 
Thoughtfully packaged in a striking gift box

Chic and light-weight

Ideal

wedding gift

or

wedding favour
Product Specifications

Crafted in porcelain and wood
Self-contained box with cotton wicks and a bottle soot-free oil
Can be assembled in 2 ways to suit every space
Easy to clean and maintain
Washable owing to low porosity
Care & Safety Instructions

Rinse the porcelain top bowl and bottom base in water. Use a gentle liquid soap and clean using a soft sponge. Once washed, gently pat the porcelain pieces dry with a clean, soft fabric cloth. To clean the wooden stem, use only a damp cloth or sponge (squeeze out all excess water). Store it away carefully for another day.
Do not scrub hard. Do not use a metallic or rough scrubber. Do not wash the wooden stem or scrub the the golden edge of the lamp.
Pack the individual porcelain pieces and wooden stem in the box to to store them away carefully for another celebratory day
Deepaloka is made from fragile material; keep it out of reach of children and pets.
Take care while lighting the lamp do not light directly on or near an inflammable surface, place away from the direction of wind and any flowy drapery, and do not leave the flame unattended.
Shipping & Returns

Shipping: We offer free shipping across India. All orders are processed within 24 hours of receiving them  and shipped within 48 hours. 

Replacements: We do not offer an exchange of items. We will however replace the item, if received in a damaged condition. 

Returns: We arrange for a return pick up for items that may be  eligible for return or are damaged when received. Kindly intimate us or raise a complaint within 48 hours of receiving the item. Click here to know more about our return policies.
More Information

Manufactured By:

Atah Lifestyle LLP, Bungalow No: 3, Behind One Lounge, North Main Rd Koregaon Park, Annexe, Mundhwa, Pune, Maharashtra 411036

Designed & Marketed By:

Atah Lifestyle LLP, Bungalow No: 3, Behind One Lounge, North Main Rd Koregaon Park, Annexe, Mundhwa, Pune, Maharashtra 411036

Country of Origin:

India
Share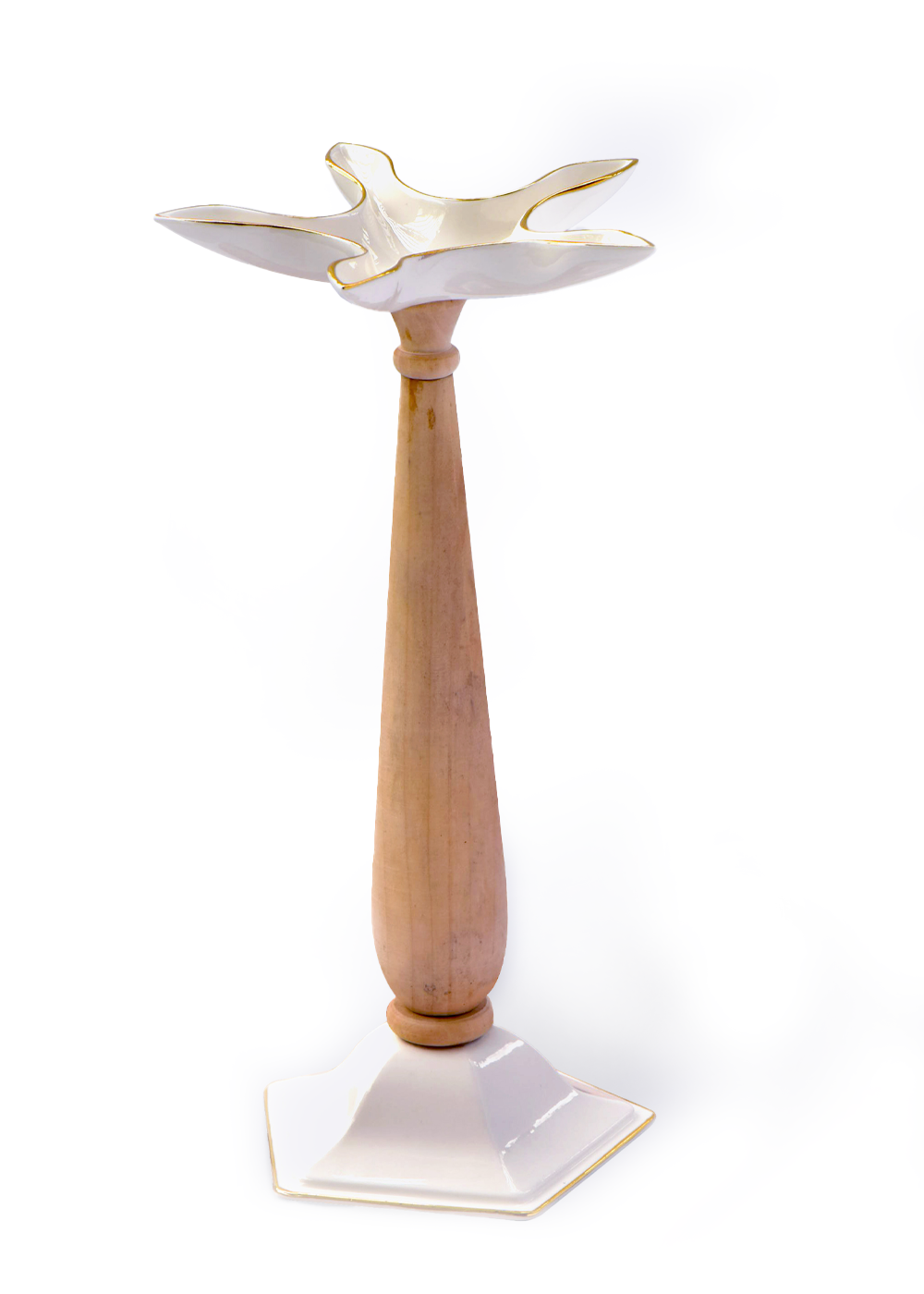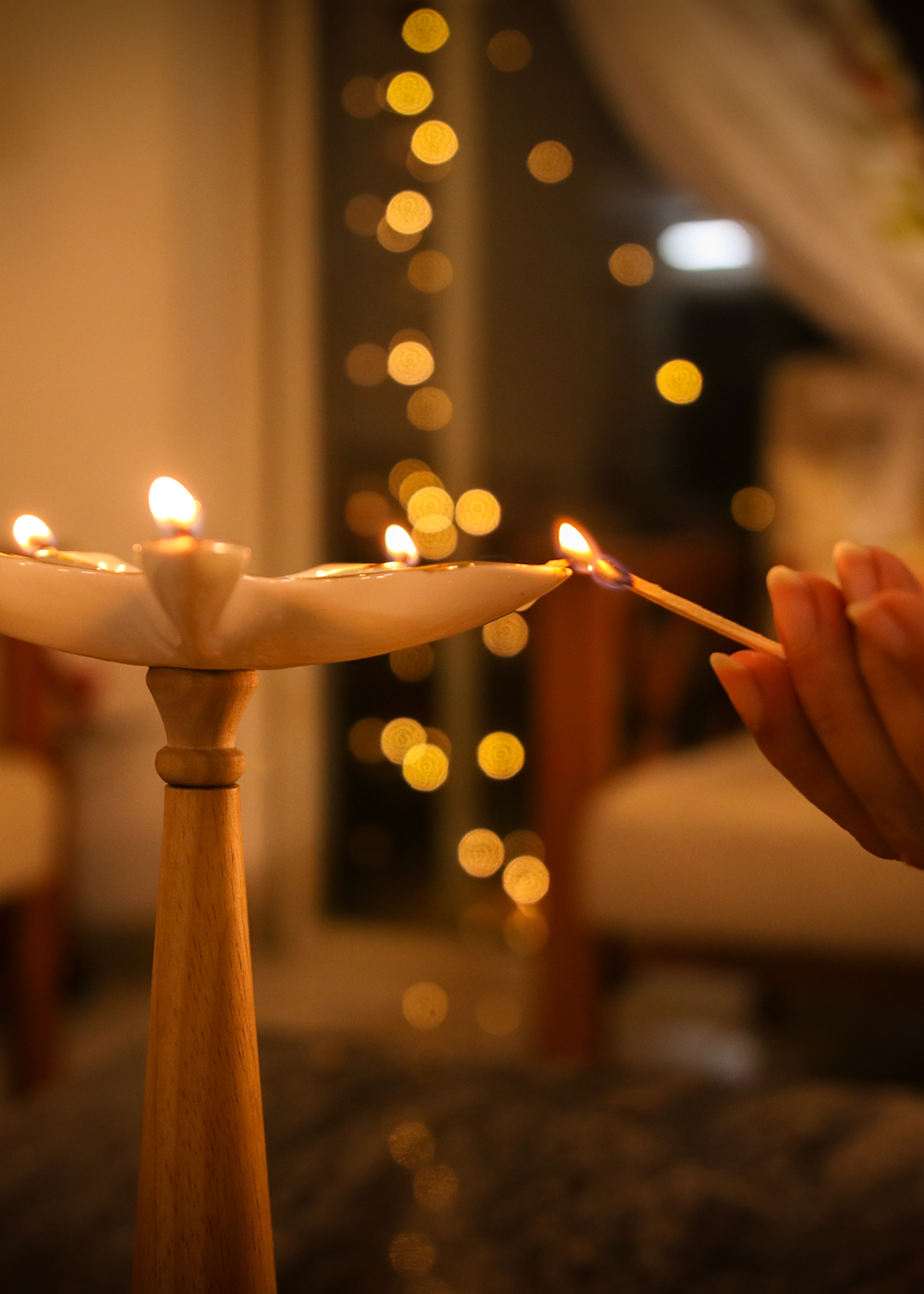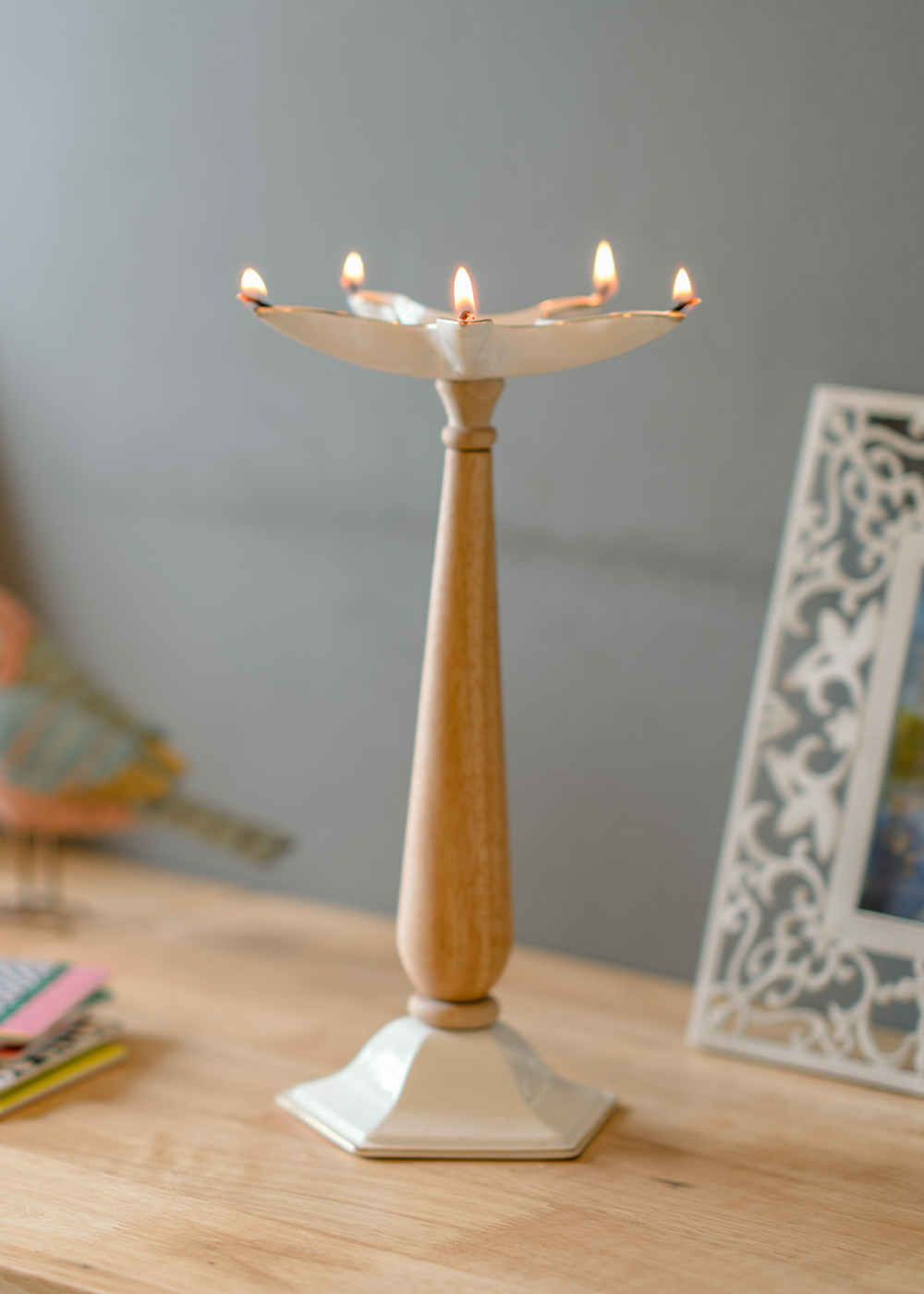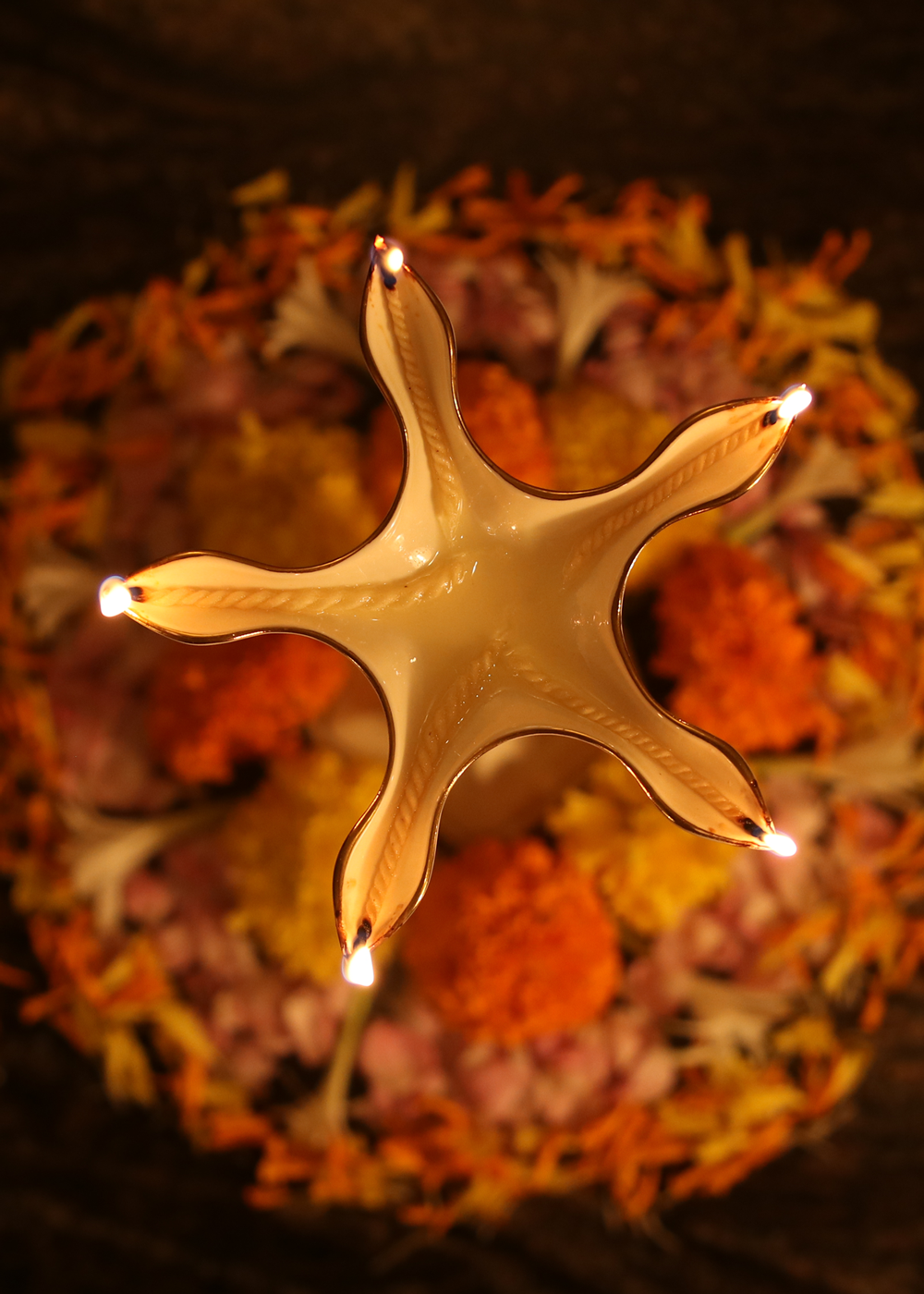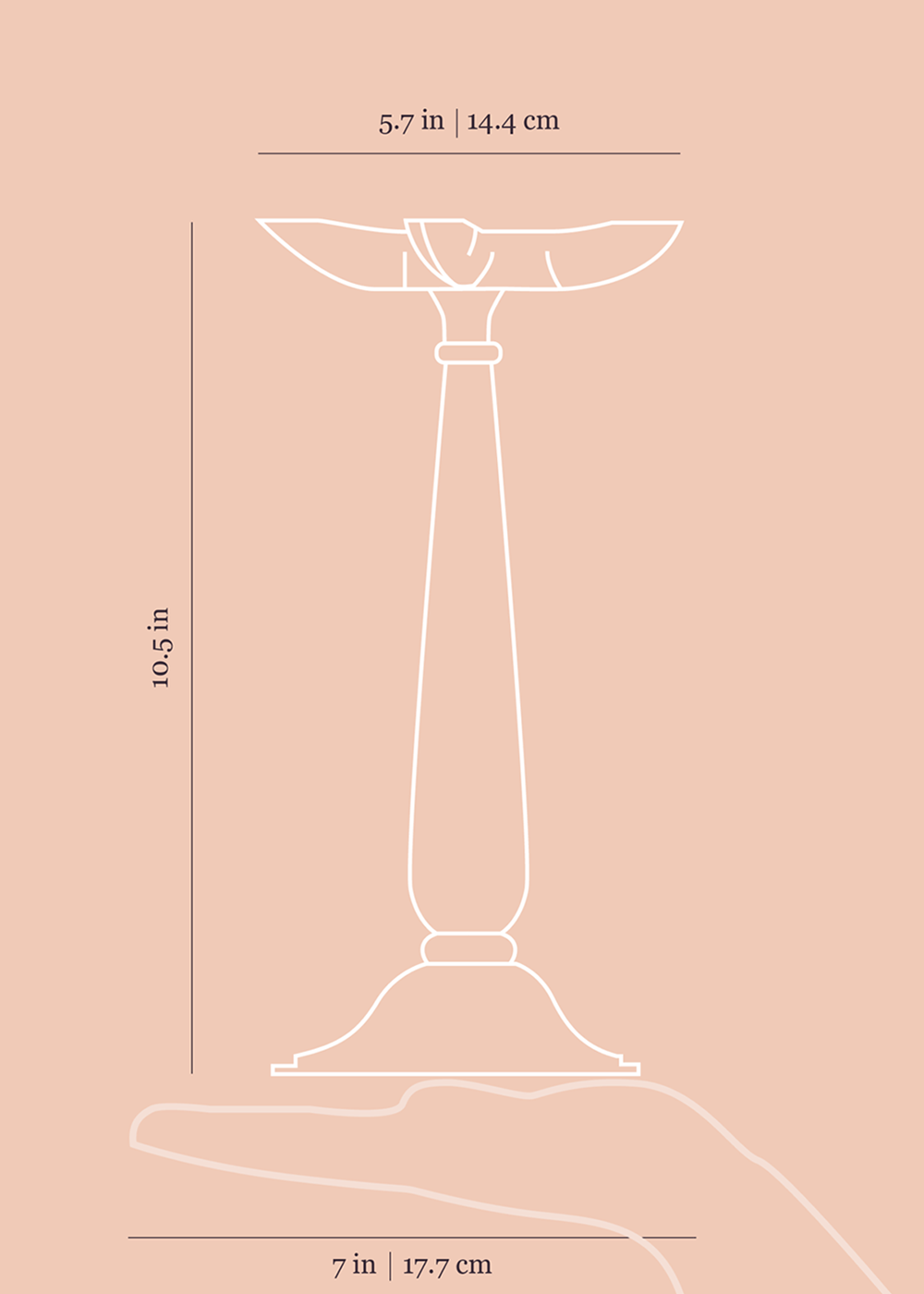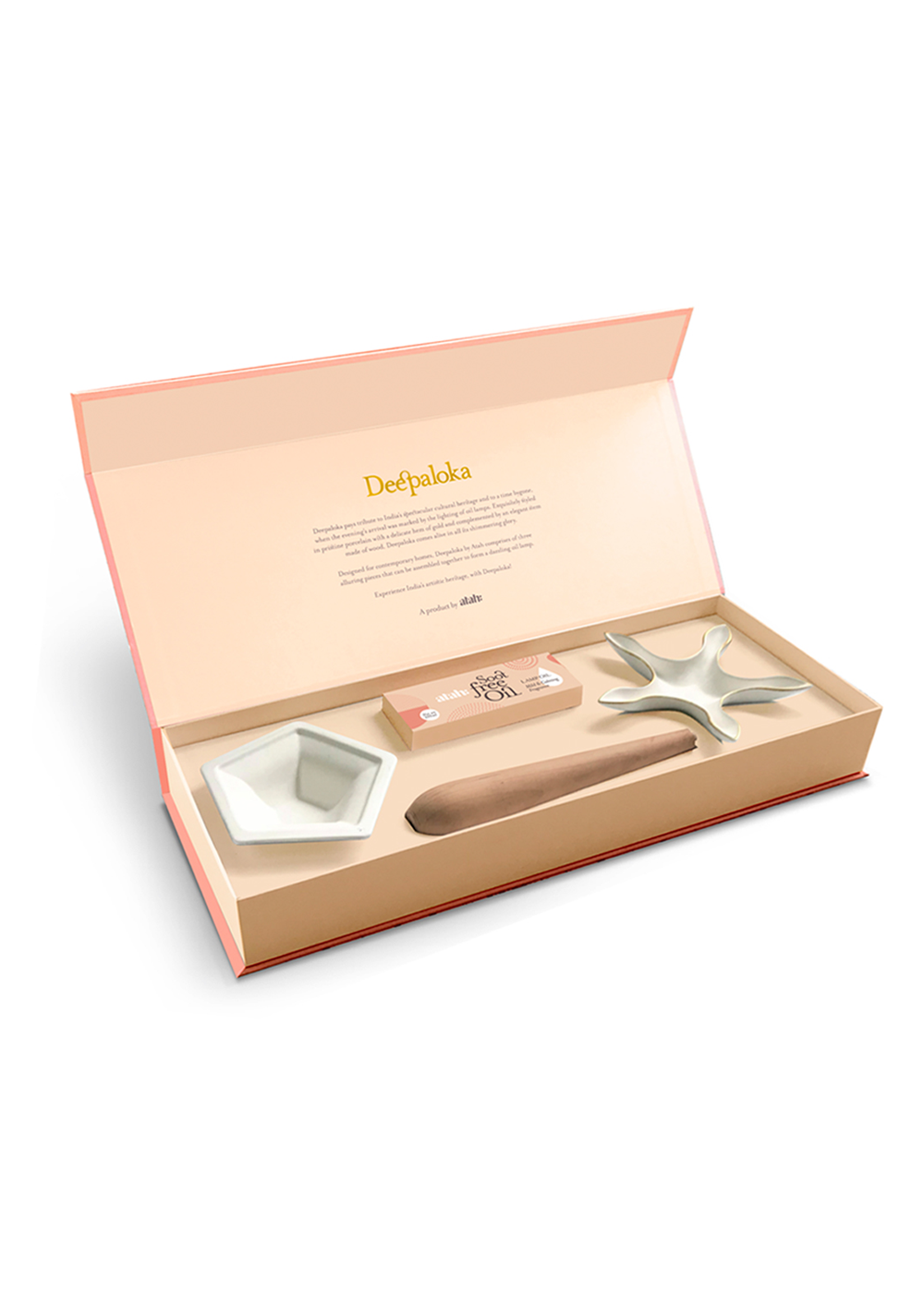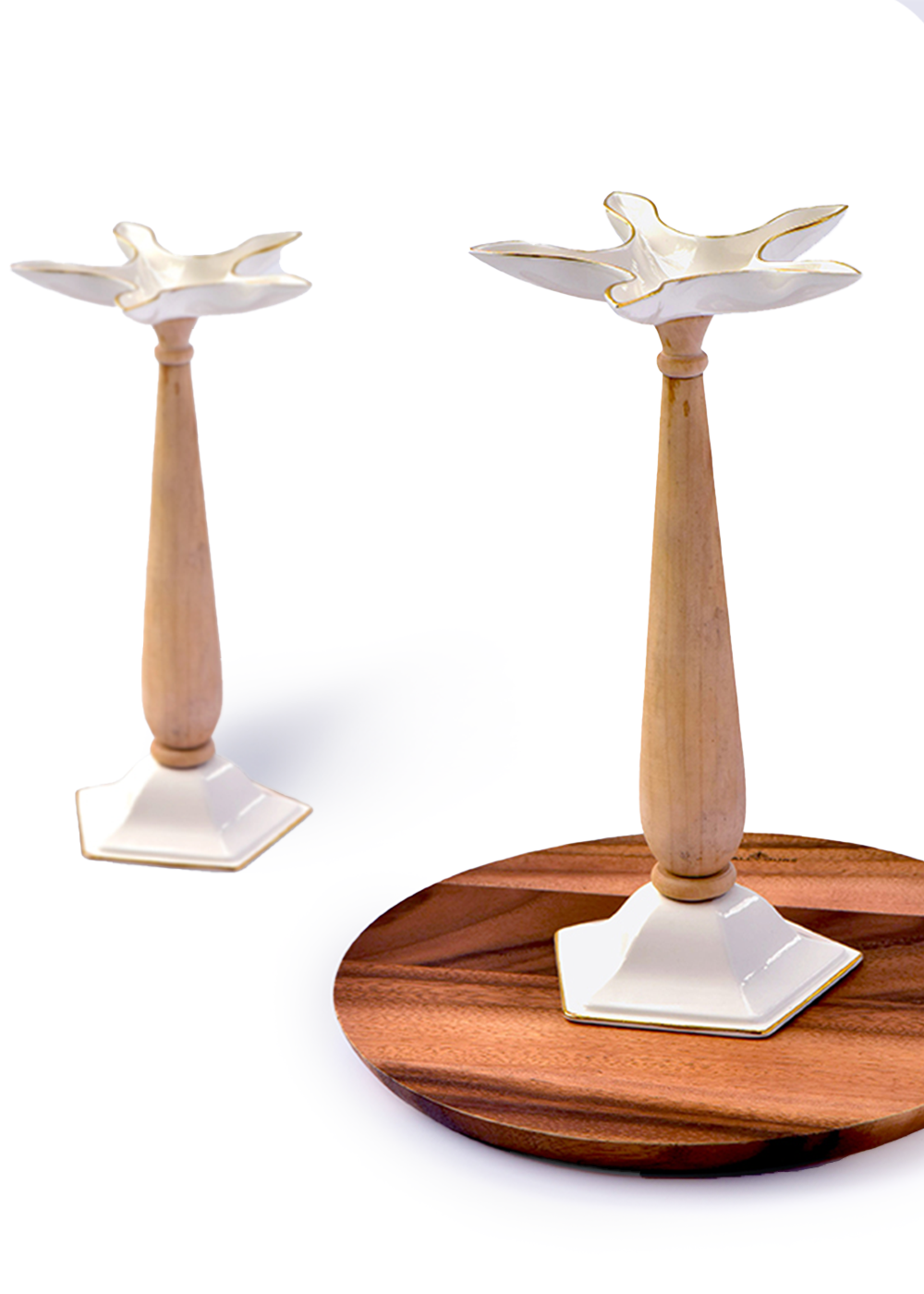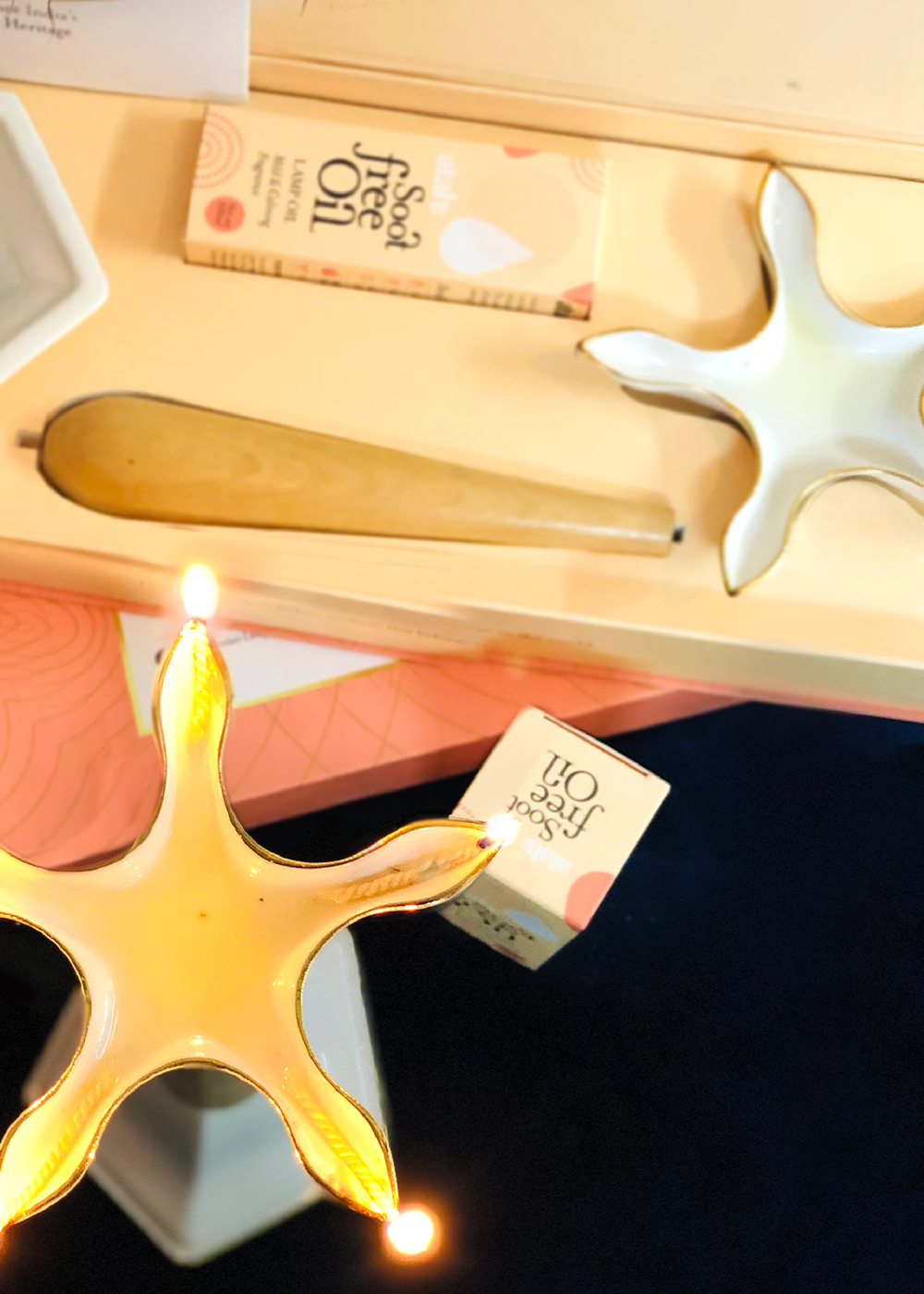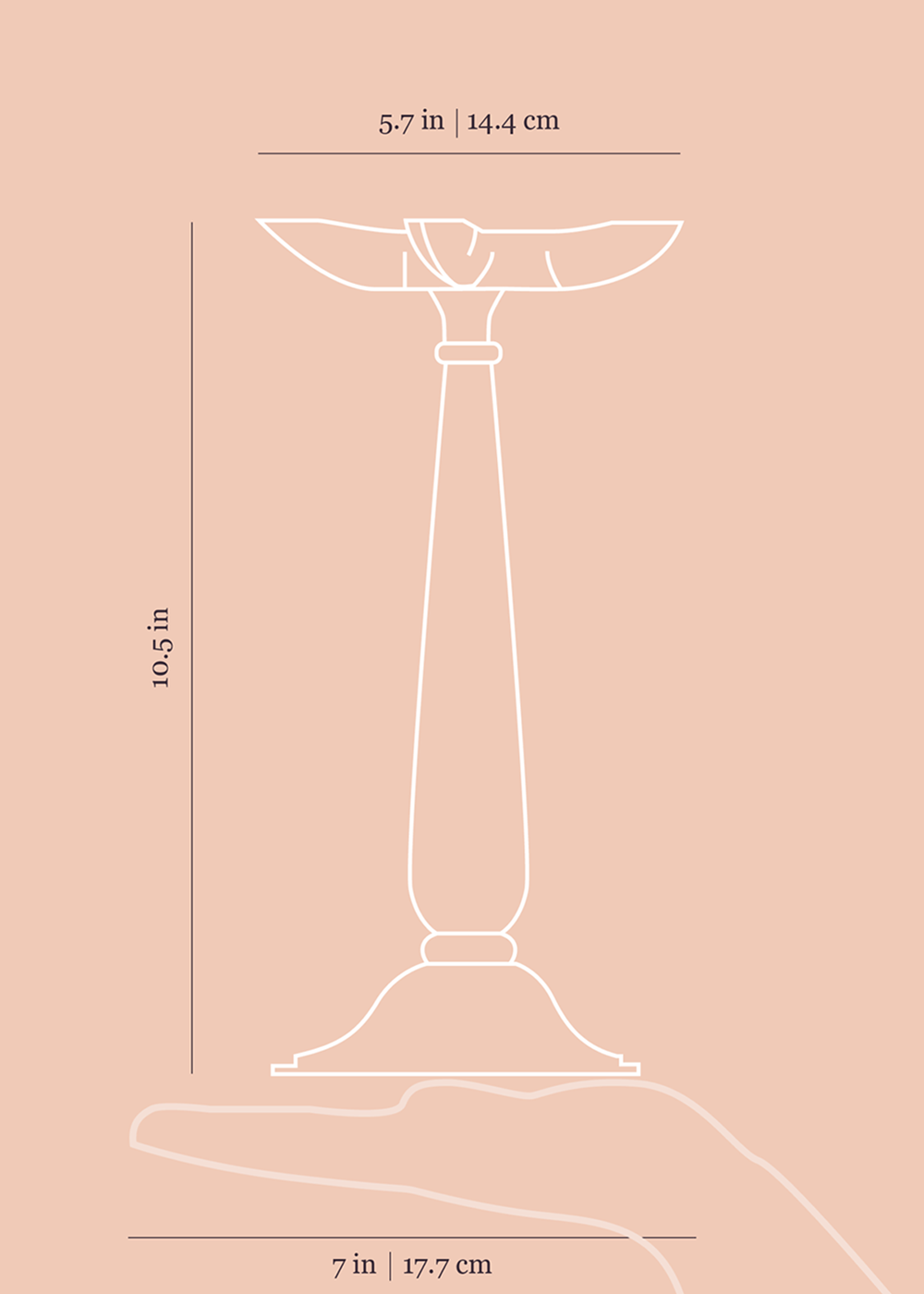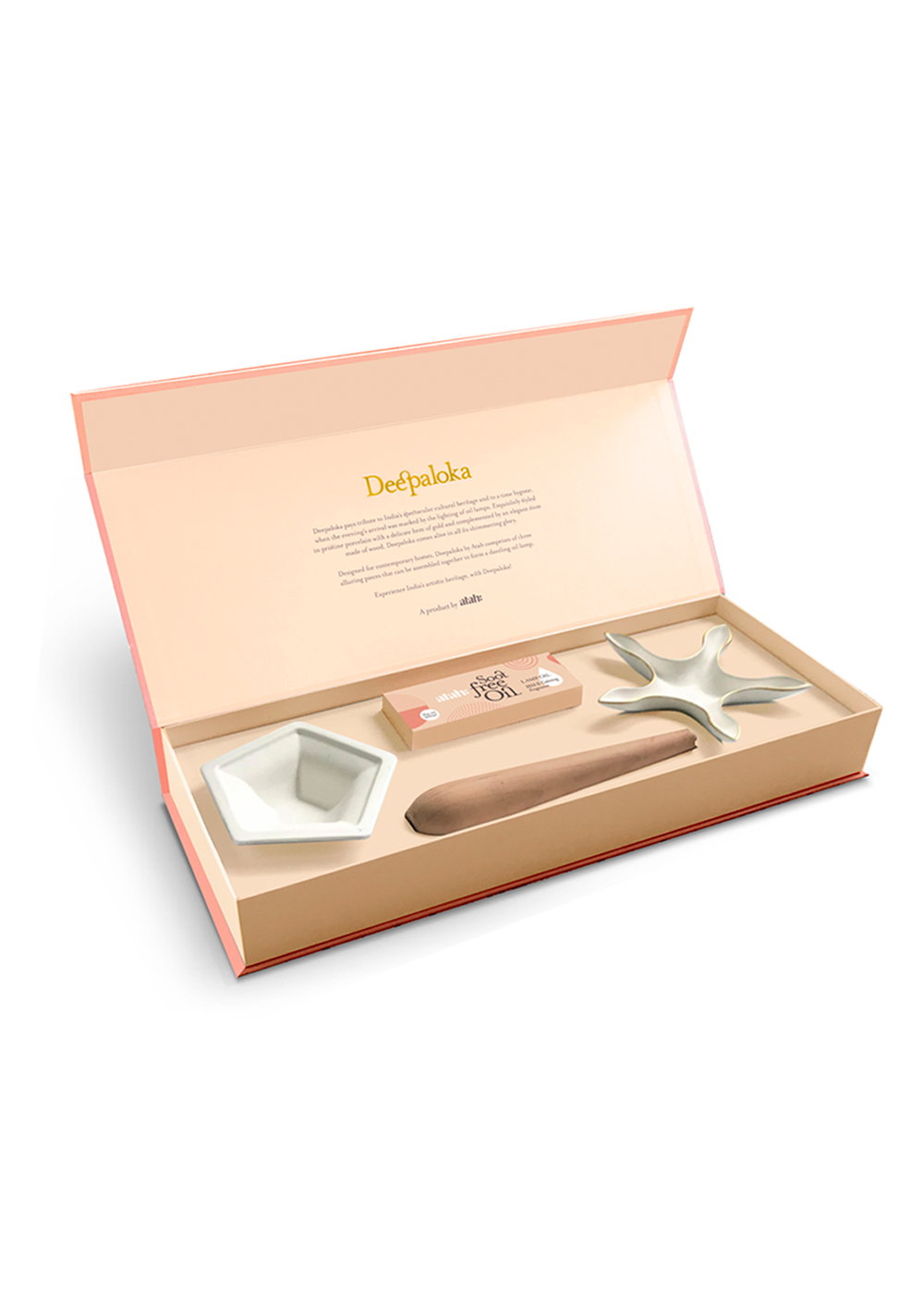 nice products!
The products are nice...range is very limited also, the wicks supplied with diyas are not long enough to hold the oil...may be some day to day products can be added to have repeat buyers.
A must craft piece at your home this Diwali. Absolutely stunning look and feel of this Deepaloka Oil Lamp.
It's Beautifully crafted!
The Deeploka looks outstanding. It gives aesthetic plus contemporary vibes in the house.
The material and design are fantastic.
Very nice product. Best for festive gift.
Wow... It's amazing!!!
Beautifully and elegantly crafted design that can match any Home decor!!!